Pronix Inc is an IT Outsourcing Solutions Provider in Indianapolis Indiana helping local businesses and enterprises with Agile Transformations, Digital Solutions, UI/UX Design, Thought Leadership, IT Assessments and Strategy, Solution Architecture, Application Development, Legacy Modernization, Application Modernization, QA Testing, QA Automation, DevOps Implementation, Cloud Services, IT Strategic Consulting and Staffing.

With offices across the USA, India, Middle East, and Europe, Pronix IT Digital Outsourcing Solutions is here to help your business operate successfully well into the twenty-first century! We have the track record, niche industry experience, and expertise that organizational leaders trust and require.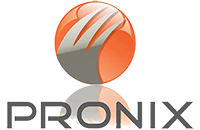 Pronix IT Outsourcing Solutions in Indianapolis is making technology implementation simple and cost effective, supporting the Business IT operations and growth of SMB's (small and midsize business) and enterprise-level companies in a wide array of industries, small, medium, and large.
Our philosophy and deep technical expertise allow us to provide services that deliver measurable and verifiable business benefits to our clients. Pronix UI/UX Design services in Indianapolis are intentionally agile and are made available within either a fixed-price project SOW, Managed IT Services model or a Time and Materials (T&M) based project contract pricing model with onsite, offshore and hybrid service delivery.
Our success is only found in helping our clients pursue their business goals. So, reach out to Pronix Technical IT, and Data Management Services for all future growth needs! We use this knowledge to innovate solutions that improve your operations.
Some benefits of partnering with Pronix IT Digital Solutions in Indianapolis would be:
Helping You Innovate Tomorrow's Growth
Providing You with Secure, Dependable Applications
Application Modernization
Increasing Your Mobility
Providing Analytics for Your Data-Driven Decision Making
Freeing You from Infrastructure Management
Driving Greater Efficiencies for Your Workflow
We're happy to play a small part in keeping your employees secure while doing business online and away from the office while at the time helping you to innovate your way to greater efficiency, productivity, and profitability.
Our technical expertise has been passed on to varying industries throughout Indianapolis, as well as to the rest of the United States, including healthcare and life sciences, manufacturing, logistics, and supply chain, banking financial services and investing, telecom and media, hospitality, digital commerce, education, and fast-moving consumer goods.
Below is a list of our high-end technical services that we may be able to help you with including UI / UX Design, Application Design, IT Consulting and Outsourcing, Quality Assurance and DevOps Implementation, and staffing solutions for businesses in Indianapolis.